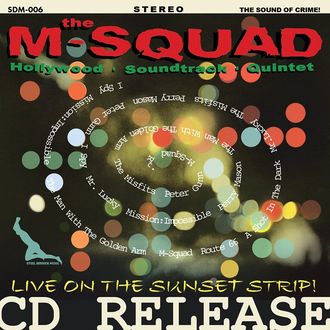 "Live On The Sunset Strip!" on Steel Derrick Records
A venerable crime wave of Hollywood Noir crime jazz, spy themes and sounds of the Space-Age!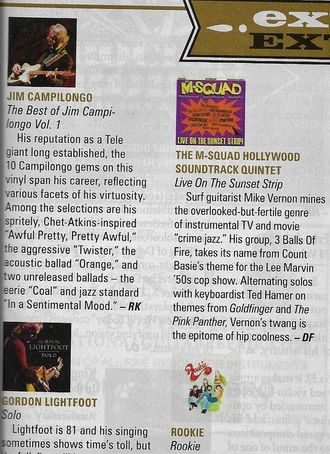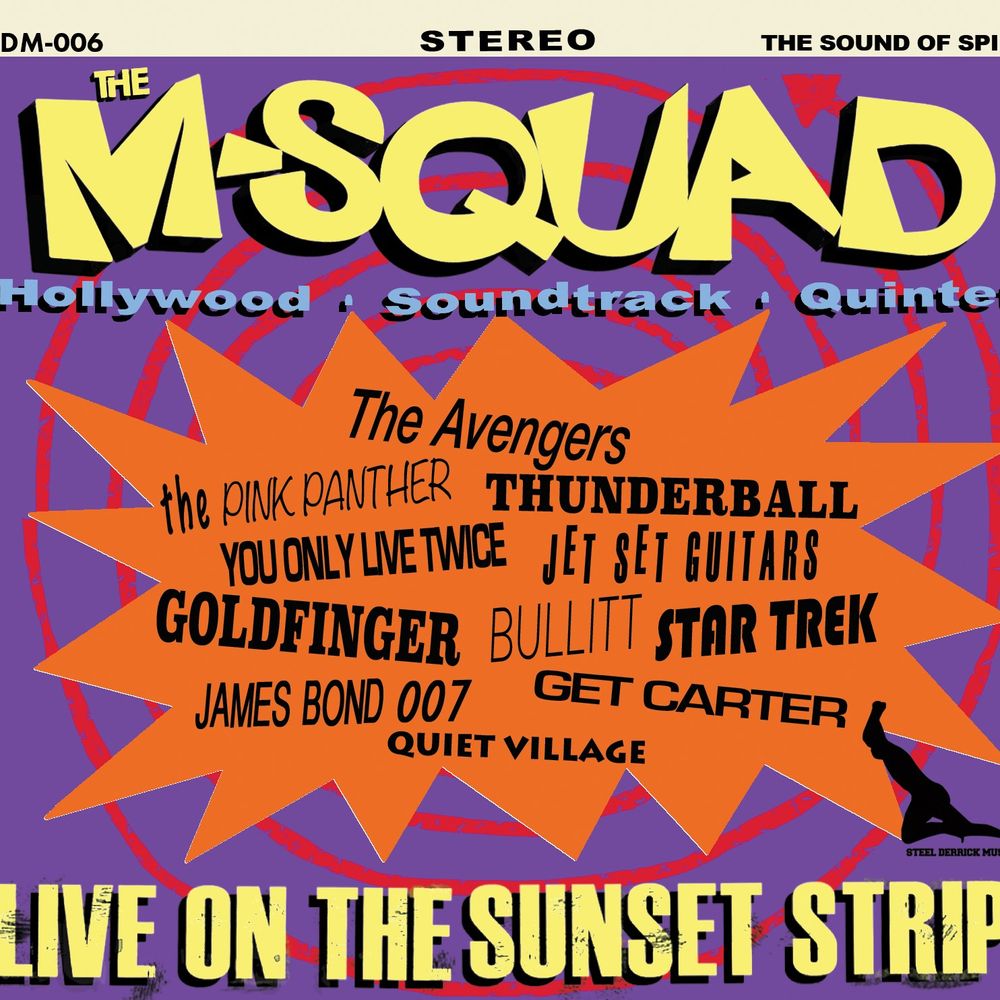 Jonny Whiteside - writer for LA Weekly

THE M SQUAD! It's a very special album release set from these 'crime jazz' specialists, a most formidable mob of deep skill and smoldering capabilities whose marvelously atmospheric song selection, exquisite execution and all around hardboiled mysterioso noir appeal is unrivalled. Led by the ferociously gifted Texas guitar slinger Burnin' Mike Vernon, these malefactors churn out a gloriously rendered combination of technical perfection, soulful involvement and well chilled, reliably lethal grooves as featured on their brand new "Live from the Sunset Strip" disk.